Bob Marley Posthumous Festivals and Tours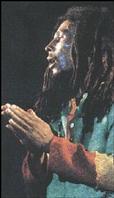 Posthumous Festivals and Tours in Honour of Bob Marley
Even after his death there are many concerts, festivals and tours that are held on an annual basis worldwide in honour of Marley's life and music. These events are held under the auspices of many charities and organization that see their vision as being in line with that of the Reggae icon. Chief among these organizations is the Bob Marley Foundation spearheaded by members of the Marley family, more specifically his wife Rita Marley who has worked tirelessly to keep her husband's music and dreams for the underprivileged and oppressed alive.


Bob Marley Roots Rock Festival
This tour apart from celebrating Marley's life and work, represents the first time that his offspring have collaborated under their father's name to perform a series of concerts.
This annual event had it's beginnings in the year 2004 in United States, eventually spreading to other venues. Last year the concert saw a turn out of over 25, 000 people. The event was able to raise the same amount of funds with a $1 contribution from each ticket purchased. The funds raised will be donated to U.R.G.E, Ziggy Marley's charity organization aimed at assisting orphanages in Africa and Jamaica. The list of performers included Ziggy, Stephen, Julian, Damian "Junior Gong", Ky-Mani, Toots and the Maytals, Slightly Stoopid and special guests Common and Nappy Roots.
The performances from the Marley children featured them singing from the extensive catalogue of their father's songs but mixing it up with their own new material. Ky-Mani, Stephen, Ziggy , Damian and Julian have all released albums at different points in time. Damian Junior Gong Marley won a Grammy award in 2001 for his Half Way Tree, co- produced by brother Stephen.
Unfortunately for fans the festival is on a one year hiatus but should return according to organizers Ghetto Youth International, in 2006.


The Annual Peace and Unity Legends of Rasta Reggae Festival Tour formerly The Annual Bob Marley Festival
This tour has been held in over 45 cities around the world for over 18 years, making it one of the longest running tours in the world.
The festival consists of 8-12 acts per day, with a core group of 20-25 acts coming from the United States, Africa and the Caribbean Diaspora, for the entire festival. The event is produced internationally by Event Planner Services Incorporated.
Individual charities in the host cities benefit every year from an innovative entrance policy adopted by the festival organizers. This policy sees festival attendees between the hours of 2-4 p.m., instead of paying cash, giving charitable items such as non-perishable food, clothing and other gifts.
In 2005, the festival will be held under the theme of "Peace and Unity" and the theme song will be "Give Peace a Chance" by John Lennon.




Back to Bob Marley Festivals,Tours,Performances,and Appearances


Return from Bob Marley Posthumous Festivals and Tours to Home of Rasta Man Vibration