Bob Marley Musical Career with The Wailers
Bob Marley Musical Career
Bob Marley's Early Years
Marley's musical career can be said to have gone through many stages, taking him from a Ska artist through to Reggae, all of this taking place between the 1970's and 80's in Jamaica.
Bob at this time was best known for working with the reggae group "The Wailers". The Wailers was comprised of three of the most talented artists in reggae history, namely Marley, Bunny "Wailer" Livingstone and Peter Tosh.Bob Marley and the Wailers as they later became known (as more emphasis was placed on Marley).
Songs were not only filled with pulsating beats and mesmerizing lyrics but had undercurrent themes of rebellion. As seen in such songs as "Them Belly Full But We Hungry". A direct social commentary on the Socialist regime of the Michael Manley who led People's National Party (PNP)in Jamaica.
The music warns of the potency of socially excluded ghetto youth in creating a chaotic and volatile socio-political climate in Jamaica.
Marley was very familiar with this subject as Trench Town during the 1970's and 80's like most other inner city areas experienced an upsurge in violence fuelled by youth lacking opportunities and feeling oppressed by legitimate authoritative forces of the state such as the police force.
The group eventually split in 1975 after eleven successful records .Members of the group eventually enjoying relative levels of success as solo artists.
Out of this group though the most internationally acclaimed would turn out to be Bob Marley. Many persons attribute this international fame to Marley's association with the well known and influential producer by the name of Chris Blackwell .


Influence of Chris Blackwell of Island Records/Tuff Gong Records on Bob Marley Musical Career
Blackwell in 1962 made a move to England with his small scale label, purchasing master tapes produced in Kingston Jamaica and then proceeded to release them in Britain on Island the parent label and other lesser known ones such as Black Swan and Jump Up. Some of the more recognizable reggae artists that got their start on this label were Jimmy Cliff, Don Drummond and the Skatalites, Blues Buster and Marley himself.
Chris Blackwell is said to have packaged Marley for export to an international audience. Being well connected and prominent in some circles, many say it is this power combined with Bob's raw talent that made a super star.
Marley was signed to Island/Tuff Gong Records in 1972 and in 1975 produced the international hit "No Woman No Cry", to date one of Marley's most far reaching and well known songs. However with this international acclaim came criticisms that Marley's music, especially songs along the line of the all encompassing "One Love", was being "toned down" for a wider reception at the cost of the message.


Sir Coxsone Dodd at the infamous Studio One
Prior to working with Blackwell, most of Marley's early efforts were produced by the late Sir Coxsone Dodd at the infamous Studio One. Financial pressure however placed a strain on this relationship.
In the book on Marley's life entitled "Catch a Fire" he is quoted as having expressed a desire to his mother Cedella that he would like to have more creative input and ownership of recording rights. However the major labels of the day such as Studio One dominated the local music seen and so young artist without much capital had no choice but to comply with certain terns and adhere to their contracts.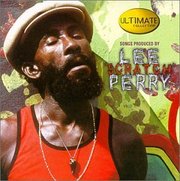 Lee"Scratch"Perry

Lee"Scratch"Perry and Bob Marley musical Career
This strain led to yet another collaboration in Bob Marley musical career with a producer by the name of Lee "Scratch" Perry. This time the strain on the relationship came in the form of what is now termed as intellectual property rights with Bob wanting more control over his music financially as well as creatively.
Regardless of the splits Bob was able to remain friends with all three producers up until the time of his death. It must be noted that Marley's work was responsible for the international cultural acceptance of reggae to a large extent, although it is widely believed that he lost a large portion of his Jamaican audience with this move to the international stage at the time this did not derail Bob Marley musical career. Today Marley is one of Jamaica's cultural icons and is used as a symbol of hope, peace and love.
Bob Marley Almost Fatal Attack

Bob Marley Later Career

Bob Marley's Legacy


Return from Bob Marley Musical Career to RastaM man Vibration